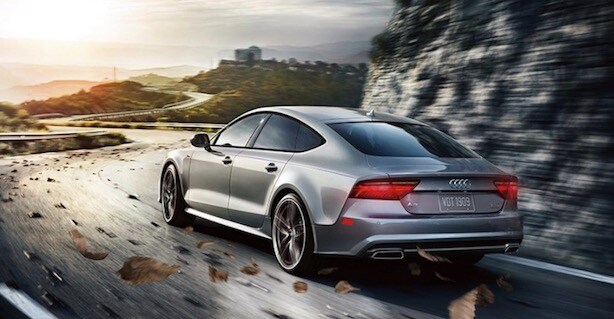 You've been enjoying life in your Audi, comfortable behind the wheel as you cruise down the road. As the end of your lease term approaches, though, the decision of whether or not it's time for the ride to end is yours to make.
At our Michigan Audi financing department, we suggest you consider your options while there's still some time left on your lease; 90 days is typically enough time to reach a decision and make the necessary preparations.
So, what are your options as your lease draws to a close?
Purchase Your Audi
It's not at all uncommon for lessees to find that they've fallen head over heels for their vehicle during the course of their lease. If this sounds like you, don't fret; you're not obligated to return your lease if you decide you'd rather stay in the same vehicle.
If you're interested in purchasing the vehicle you've been leasing, then the financing experts at Fred Lavery Company are here to help. Simply reach out and let us know, and we'll get the wheels turning to help you finance the remaining balance on your vehicle.
Return Your Audi
Of course, you can also stick to your lease and return your vehicle when the term is up. If this is the case, you'll have to schedule a lease return inspection before bringing your vehicle back to our Michigan Audi dealership. Clean your vehicle and ensure that all of the original materials, like keys, manuals, and accessories, are present, and one of our experts will check for damage.
If issues with your vehicle exceed our guidelines for regular wear and tear, you can either cover the charges when finalizing your lease, or handle them beforehand. By speaking with our team and your insurance agent, you can minimize any out-of-pocket costs.
When you do return your vehicle, our team will provide you with a copy of your Vehicle Turn In Form for your records. Within four weeks, you'll receive a final Turn In Settlement Invoice from Audi.
If you're opting to return your lease, then it's time to explore our showroom to see which vehicle you'll be sliding into next! For more information on the lease return process, or on our current inventory, don't hesitate to contact us by calling (866) 653-6321 today.