When you choose a new car or SUV, you're shopping for more than just a vehicle; you're shopping for the thrill of the road, you're shopping for performance you can count on, and you're shopping for an ownership experience. When you choose a vehicle at our Detroit area Audi showroom, you'll find all of that and more.
Legendary Luxury
Not all luxury vehicles are created equal, and Audi is always seeking new ways to keep drivers and their passengers comfortable on the road. From the finest leather upholstery to ergonomically designed seating that wraps you in comfort and support, the interior of every Audi vehicle is engineered to offer a sense of refinement that you can't find anywhere else.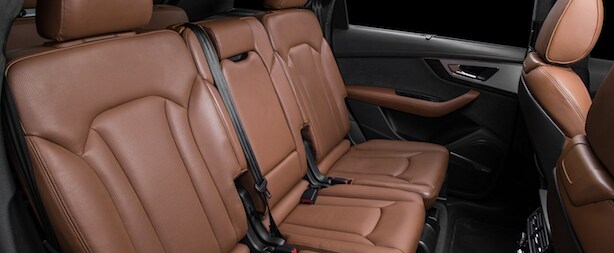 In fact, Audi even provides drivers with custom design options and materials to provide the utmost in exclusivity. Special options for upholstery, stitching, inlays, and more mean that you can enjoy Audi in an entirely unique way.
Precision Performance
As anyone who has turned the key in a new Audi at our Michigan dealership can tell you, Audi is more than just a pretty face. The automaker's unique TFSI® engines are designed to deliver unprecedented power, pairing with innovative transmissions to provide the spirit and response that you've come to love.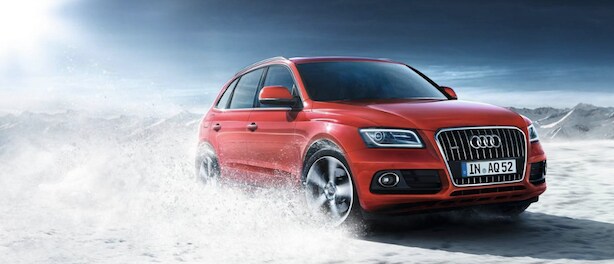 The impeccable Audi quattro® all-wheel drive system enhances your experience even further, channeling power to the wheels that need it most for all-weather handling you can count on. Offering added traction in rough conditions and even enhancing handling when conditions are ideal, there's a reason that quattro® is a living legend.
Exciting Innovations
The Audi lineup already brings unprecedented luxury and performance to Detroit area drivers, but the road doesn't stop there. When you choose Audi, you choose an automaker that is constantly working to create new technology that redefines your experience on the road. From driver assistance in the cockpit to advanced engines under the hood, Audi is always ahead of the curve.
For more information on how the latest Audi vehicles are designed to fit perfectly with your lifestyle, or to schedule a test drive with the team at our Michigan dealership, be sure to contact Fred Lavery Company online or to call us directly at (866) 653-6321 today!