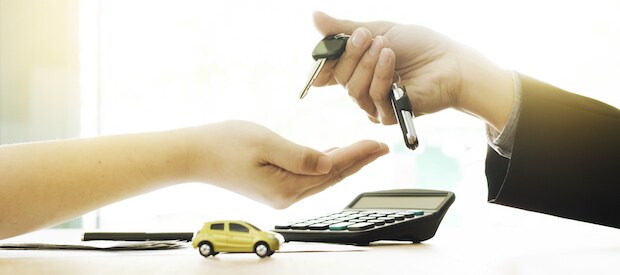 Taking the time to pick out a luxury vehicle that checks off all the boxes on your wish list is important. You want to make sure that it has all the features you need and can fit your driving needs for many years to come. The same should also be true when it comes to considering new car financing. You should work with a dealership that takes this important step seriously as it can make a big difference down the road. Fred Lavery Company is a great place to shop when you want to finance an Audi in Michigan.
Audi Finance Options in Michigan
We know that your time is valuable, and that's why we constantly strive to make the process of buying a car at Fred Lavery Company as easy as possible. Once you find a car or SUV that suits your needs, you can actually begin the financing process from the comfort of your own home. We have a payment calculator that helps you determine what you can afford. Once you've got that settled, then you can apply for financing in a matter of minutes with our secure online application.
We don't like extra hassles, and that's why we eliminate them from the car-buying process. We have a huge selection of luxury cars for sale and we want to make sure that once you find one that you want, that you can drive off in it without undue stress or frustrations. That's why our auto financing experts take the time to get to know you so that they have a firm understanding of your budget. Once they do, they'll work with our network of local lenders to secure auto loan options that will work for you!
The Place To Lease a Luxury Car in MI
If you aren't interested in buying a new car, then there are other options you can take advantage of. We make it easy for you to lease an Audi in Michigan as well. It's a great way to enjoy a luxury vehicle with lower monthly payments. Our finance experts walk you through the lease process so that you understand the terms and they are there for you any time you have a question throughout the entire time you drive the vehicle. Customer satisfaction is always important, which is why we make financing or leasing a new vehicle hassle-free!
Contact Fred Lavery Company today if you are interested in learning more about new car financing. To get started, please give us a call at (866) 653-6321.